Happy | Pharrell Williams | Brass Band
I'm happy to tell you that I've arranged Happy by Pharrell Williams, a smash hit from the movie Despicable Me 2. This exciting arrangement is the perfect addition to any concert. Featuring a trombone solo, cornet solo and a challenging counter melody by the solo cornets and euphonium, your audiences will have their feet tapping and hands clapping along to this great tune.
Don't just ask me how it is, ask Matthew White (Solo Euphonium, Virtuosi GUS) "It's literally the best brass band arrangement of anything… ever!!!"
Graded as advanced intermediate, this arrangement can be played at an easier difficulty by leaving the counter melody out. It is available to buy now, for full Brass Band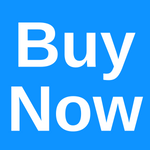 and a 10 piece Brass Ensemble.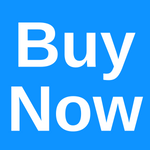 THE ORIGINAL
If you've never heard this song before, what rock have you been living under? With a catchy beat, funky tune and awesome break down section, Happy has brought the soul genre back and topped the charts around the world, whilst winning numerous awards. Initially written for Cee-Lo Green, and following on Pharrell's success with the Daft Punk album Random Access Memories as guest artist, Happy is the eighth highest selling single of all-time in the UK and was Billboard's number 1 single for 2014.
THE PIECE
My Brass Band pieces are mostly aimed at advanced bands who would like to entertain their audiences with a more true-to-original arrangement that is also enjoyable for the musicians. Often the arrangements that are published are inaccurate transcriptions that are written very quickly, to capitalise on the success of the original song. But with my arrangements, you can be certain that the feel and detail of the song you love is captured, and put down on paper for you to perform.
PRINTING 
Beautifully laid out, the score and parts are easy to read and available NOW for digital download at www.sheetmusicplus.com, thanks to the Arrange Me program at SMP Press. We suggest you print on 80gsm paper, to ensure that the copies last longer in your bands library.