I've been an engraver for all of my working life, firstly with All Music Publishing (formally Allans) in Australia as their in house transcriber and engraver. When I moved to the UK I worked for many publishers such as Hal Leonard, Music Sales, Boosey & Hawkes, Brolga, Helbling and Warwick. This collection of publishers means that I have engraved for almost every instrumentation, both large and small ensembles and with many different house styles and page sizes. I've also been the engraver for hundreds of publications, including folio style books and ensemble scores and parts.
Sibelius expert, with the ability to convert Finale files
Custom page sizes, margins, and house styles
Extended notation techniques and layouts
High resolution print ready files
Clear and professional spacing
Fast turnaround on jobs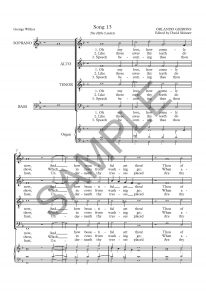 What most musicians don't consider is how much work goes into setting a musical work to enable efficient sight reading, and making sure that the notation is consistent to provide the best chance for a beautiful performance. With experience setting in all genres, my scores and parts are clear and well balanced, so why not contact me to see how inexpensive getting your composition typeset is, or if you are a publisher looking for an engraver.