Earlier this year I was lucky to be asked to dep with a legend of ska, Neville Staple. A relative newcomer to the ska and reggae scene, it was an opportunity I couldn't miss. The two gigs were back to back on the same weekend; firstly at Stone Valley Festival South, then on to Merthyr Rising the next night.
As the band does a lot of headline acts at festivals, I was asked to play without a rehearsal, and without music, and as the only horn! A long time reader, this was a new experience for me and I spent the whole week leading up to the gigs playing along with YouTube videos of the band! Armed with my trusty set list, colour coded with form and key for each tune, I stepped into the unknown…
The Band
The band is made up of great professional musicians, well trained to entertain the crowds and perform the tunes they know and love so much. Characters such as Sledge (bass), who brings energy, skill and humour to the stage via his one-note solo at the end of the set. Joe (on keys) who nails all the different sounds required for each tune, and does so with ease. Billy (the guitarist) who takes every opportunity to ham up his solos, jumping across to any platform he can get to without breaking a leg. And Matty (drums) who absolutely nails every groove, every tempo and is the rock of the band.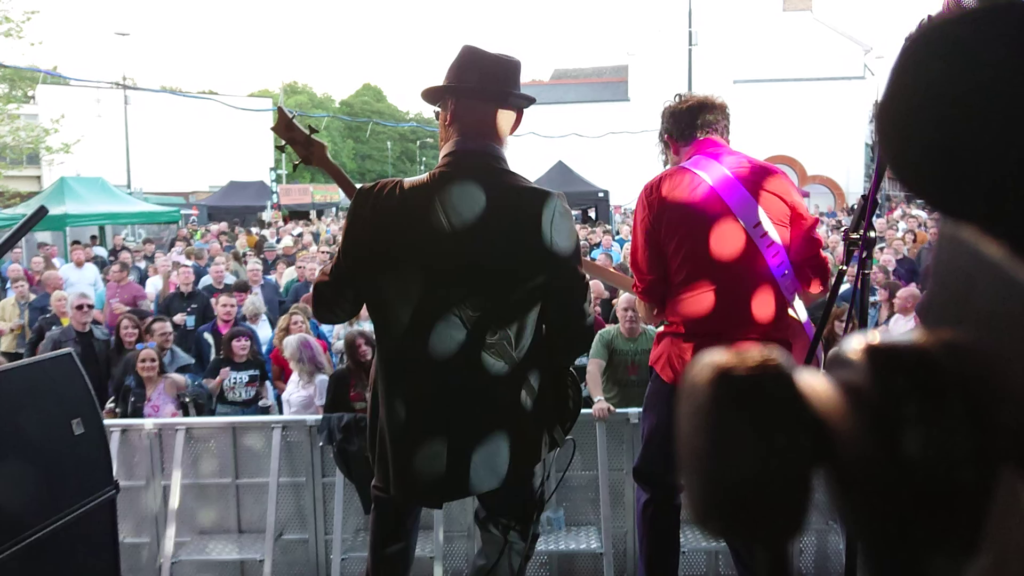 Up front is the man himself, Neville Staple, the ORIGINAL RUDEBOY. An original member of The Specials, toasting his way up the charts, Neville is still bringing the energy to every gig and wowing crowds at each chance. Along with his wife Christine Sugary Staple, who dances and sings along with absolutely everything, they lead the band through hit after hit. I was impressed by their professionalism, showmanship and also their care for issues such as cutting down knife violence and treating people with respect.
The Gigs
Would you believe this is the first time I've played at a major festival? I still don't really know what goes on at these events, as I was focused on doing a good job at both of them and didn't really explore. What I did notice was that there was a camaraderie among the bands backstage, and a respect for each others work. And that there seemed to be a good flow of beverages available, which no doubt encouraged the vibe.
The crowds at both festivals were great. Each time I had a break, I looked out to see so many people enjoying themselves, skanking, singing along and sometimes just taking it all in. For his fans, Neville's music means so much, and it really shows on their faces. I hadn't listened to much ska or reggae growing up in Australia, so it doesn't form a part of my childhood identity, but given the amount of ska gigs I've done over the summer, I figure I'm catching up fast!
Interestingly enough, soloing in ska doesn't really have the same effect it does in jazz, where the crowd is expected to applaud (sometimes just a golf clap) for each improvisation. The role of the horns in ska is much more involved, just another part of the band, so each solo is really just contributing to the sound, and often playing a written solo is needed. I've found that riffing, such as exists in early jazz or on the streets of New Orleans today, is much closer to what is required of a ska horn section. Often I'm asked to just skank over a section to add an extra layer, or play some noice pads.
Beyond the boundaries and exceeding the limits of nice. Spoken with emphasis when describing something particularly awesome.
The Videos
Enough of talking about it, check the gigs out for yourself! Make sure you head on over to Facebook to follow Neville Staple Band or check out his website http://www.originalrudeboy.co.uk/
As always, I'm available to play more gigs. Bring on the ska!