THE SONG
When I saw The Greatest Showman at the cinemas, I knew it was a special movie that would pass the test of time due to its message and strong music. The Grammy award-winning song This Is Me speaks of self-acceptance and triumph under adversity, and also has a kick ass beat with stirring vocals. This makes it the perfect song to arrange for Brass Band!
THE PIECE
This arrangement features extended percussion techniques to capture the original orchestration on the original soundtrack and will be a sure fire hit in any program. Scored for full brass band at an intermediate level and available over at www.sheetmusicplus.com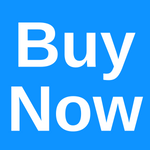 AMAZING LIVE VIDEO
If you haven't seen this live performance of This Is Me, check it out. It's such a powerful video.
THE STORY
With music by the award winning Pasek and Paul, The Greatest Showman is a movie musical based on the life of P.T. Barnum. It is a story of overcoming adversity, rising above social classes and the establishment of an entertainment visionary. Brilliantly played by Keala Settle, the bearded lady gives us an emotional rendition of This Is Me, with lyrics such as "I won't let them break me down to dust" and "I am who I'm meant to be", speaking of the struggle to be accepted in society.
THE ARRANGEMENT
Featuring two solos by the flugelhorn, a cornet and trombone duet, extended percussion such as field drum and techniques for capturing the woosh sound in the original recording, this arrangement is a direct transcription of the track on the original soundtrack.
I've whipped up a sample so you can listen to my arrangement.
If you are after a simpler arrangement, I've scored a 10 piece Brass Ensemble version as well here: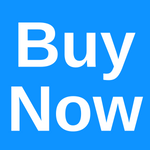 The Tupou College Brass Band also recorded my version!
THE LOOK
Beautifully laid out, the score and parts are easy to read and available NOW for digital download at www.sheetmusicplus.com, thanks to the Arrange Me program at SMP Press. We suggest you print on 80gsm paper, to ensure that the copies last longer in your bands library.